Compressor
Tamrotor E25 Rotary Screw
Adaptable Compressor Speed
Suction Pressure up to 50 PSI
Discharge Pressure up to 250PSI
Driver
Cummins 8.3 Natural Gas
90 BHP @1800 RPM
Naturally Aspirated
Gas Starter
Vessels and Piping
Inlet Separator
Gas/Oil Separator
Drain Tank
CRN Registered Vessels
ASME B31.3 Pressure Piping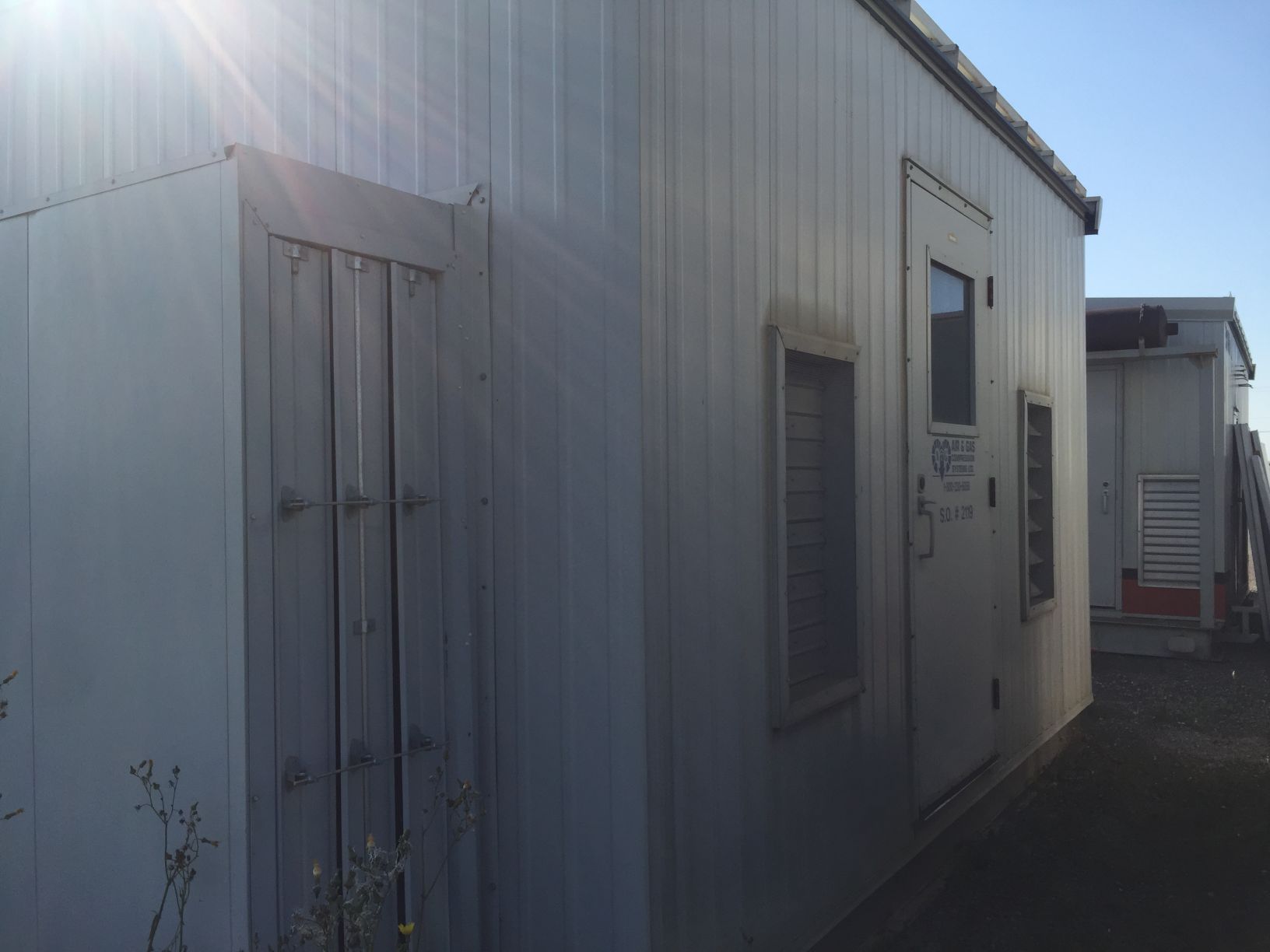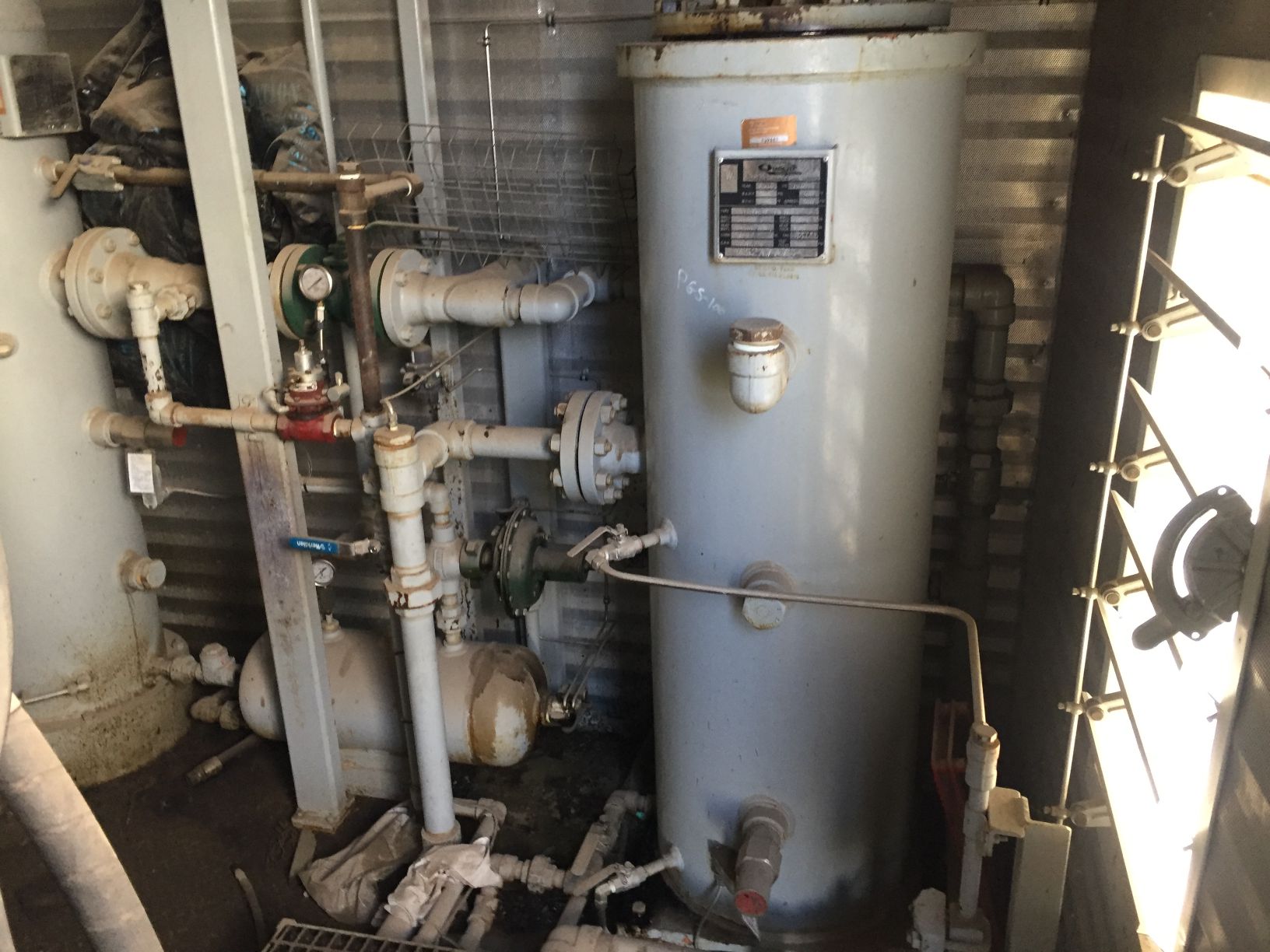 Skid and Building
9'x20' Structural Skid
9'x20'x10' Self-Framing Building
Single Mandoor with window
Double Mandoor for maintenance
12"x24" Catalytic, Natural Gas Heaters
Intake/Exhaust louvres
Typical Controls
Murphy Panel (M08-019)
Fisher Flow regulators
Pressure and Temperature Shut-down Switches
Oil Thermostatic Control Valve
Misc.
Gas/Oil After Cooler
Low Suction Recycle Regulator
Sweet Gas Service
Class 1 Div.2 Rated
Typical Applications
Casing Gas Compression
Fuel Gas Compression
Blanket Gas Compression
Installation Requirements
Inlet Connection                               3" 150# RF
Outlet Connection                            2" NPT
Drain Connection                             1" NPT
Wellhead Connection                       Either hard pipe or flexible hose may be used
Shipping Weight                               15,000 lbs
The compressor package must be lifted and placed using a proper lifting device, consisting of a four-point lift (from each corner of the package). The package must remain level during lifting and placement. The unit cannot be skidded and dropped.
The customer is responsible to provide a suitable installation area. The compressor should be mounted on a flat and level bed of packed gravel. The use of planking alone is not recommended. This may cause unlevel settling of the package, unnecessary vibration, and increased sound pressure levels distributed through the skid base.
The compressor package must be grounded. The unit is supplied with a cable lug on skid edge to which the customer is responsible to attach a grounding device. It is recommended that an 8' rod be wired to the grounding lug and inserted into the earth, within 6 feet of the compressor building.
Approximate Flow Rates